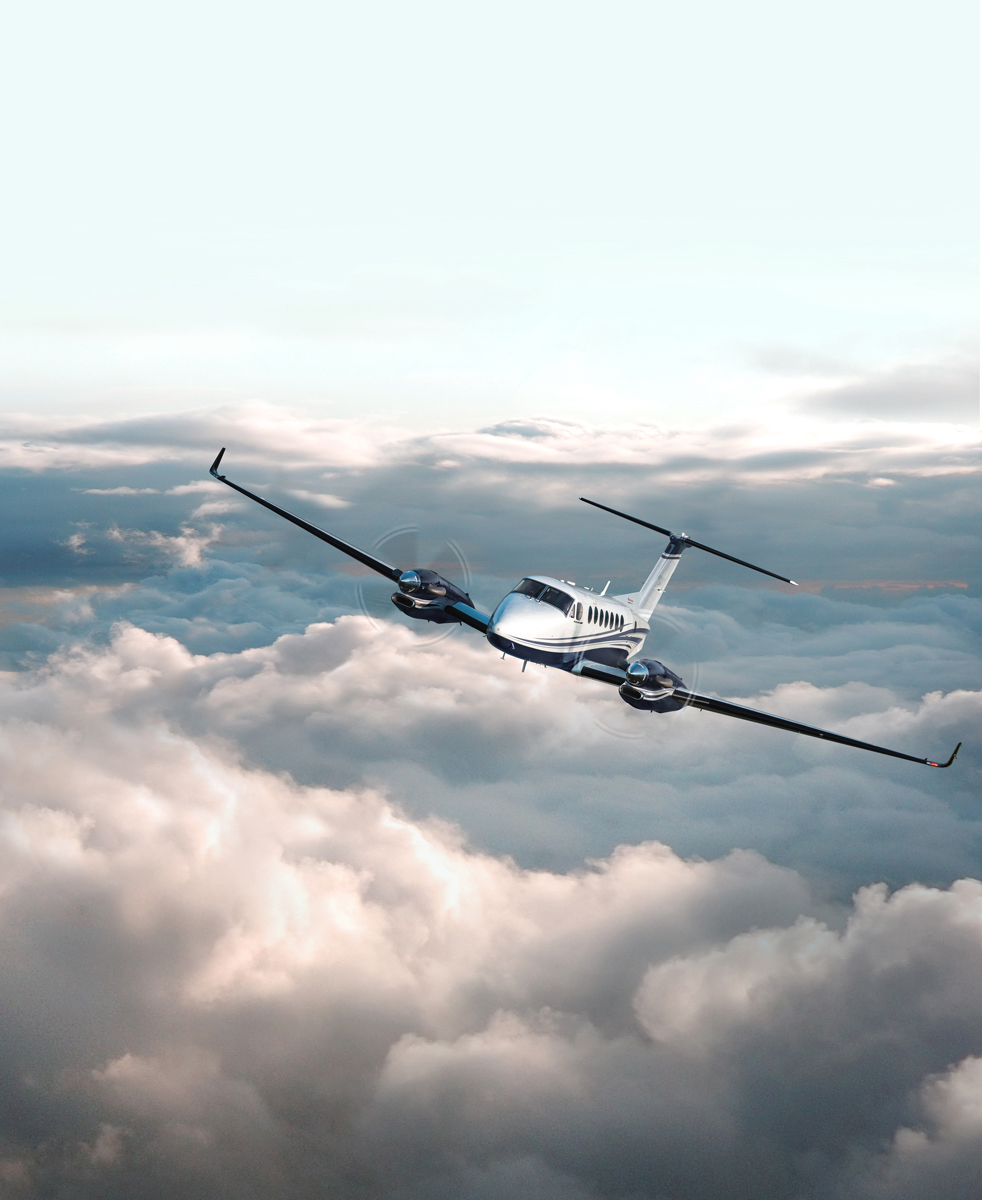 FAQ
What is an empty leg?
When an aircraft is booked for charter by an Atlas Customer, the aircraft must fly empty to collect its passengers, this sector of the flight is an empty leg. On common routes for example London to Nice there is often an empty flight which is available at a reduced price usually up to 70% less.
How much does it cost to fly privately?
The price to charter a private jet depends on the journey, how many passengers will be travelling and the type of jet that you choose.
How does the charter process work?
Atlas will assign you a personal aviation manager who will send you a selection of quotes for you to choose from, whereby we do your job for you and recommend the best aircraft for your itinerary taking all the guesswork out of process. Each quote has our transparent pricing breakdown that details where the cost of your flight equates from and details information of aircraft and airports and the reasons they have been selected for you. Should you wish to go ahead, they will then book the aircraft and send you all the flight details including directions to the private terminal and any other important information. Atlas will be your first point of call for any further enquiries or questions you may have up to the flight and, if possible, we will meet you at the terminal and wish you a pleasant and safe flight. From your initial quote you will be able to contact your personal aviation manager 24/7 (if on holiday you will be assigned another personal aviation manager to cover) so you can call from wherever, whenever you like.
Is ground transportation included in my charter cost?
Ground transportation is not included from your property or place of work to the private terminal, however transportation from the private terminal to your private jet is included. Atlas offers a door to door service if you require a chauffeur to the private terminal from your home or place of work and upon arrival at your destination, take you to your hotel, meeting, office or residence that you will be staying in.
Where do I board my private jet?
You arrive directly at the airport of your choice, private aviation also benefits from being able to utilise airports solely for private aviation customers and not used by scheduled aviation passengers which have the finest VIP-lounges available. With the luxury and ease of private boarding you can board the plane minutes before takeoff.
Are other people at the terminal?
Private aviation airports and terminals are not used by commercial travellers so touch points are considerably less and there are no wait times for security.
Do I share my private jet with anyone else?
As an Atlas customer you won't share your aircraft with anyone that isn't in your entourage apart from a highly trained crew, which consist of a captain, co-pilot and on mid-size and above a flight attendant.
How many seats are on a private jet?
The number of seats depends on the size of the aircraft. Very light Jets consist of 4 passengers all the way up to 15 seats for Ultra Long Range Jets. If you require more than 15 seats as an Atlas customer you would be best suited to our group charter packages. Use our aircraft comparison tool to discover the unique specification of each individual aircraft we have available for charter.
Is it more cost effective to charter a jet if flying a large group?
The simple answer is yes, it can be more cost effective, this is because the total cost may be equal or less to that of buying a separate ticket for each person using scheduled aviation. This is especially true if you are thinking of purchasing first class or business class tickets.
Where can I fly on a private jet?
As an Atlas customer you can access more locations, including smaller private airports that are out of reach by commercial aviation. This means that you can arrive closer to your final destination. The only thing of note is that if you're due to arrive very early in the morning or late at night as not all airports are 24 hours, our aviation personal managers will ensure you choose one that is. Our smart flight search tool will recommend airports for you on factors such as distance, price and luxury.
Do private jets have wifi?
Yes many aircraft benefit from WIFI but not all private jets have this feature installed, speak to your dedicated personal aviation manager if this is a requirement.
Are small private jets safe?
Very light jet aircraft are designed and built to the same high standards as their larger counterparts. There is a misconception that turboprop aircraft are old and not as safe due to its propeller driven nature, but this is still powered by a jet engine! It just spins the propeller instead of fan blades. They are still produced today alongside their conventional jet propelled siblings and offer a lower hourly rate and often are larger aircraft with a considerably bigger cabin. They can get into airports larger jets can't.
How far in advance to book?
As an Atlas customer we recommend you book as early as possible, Atlas recommends you book a month to 2 weeks in advance to get the best price for your flight and to ensure you have secured your preferred aircraft, this is especially the case in the 'charter season' which runs from April to September whereby aircraft availability is a real shortcoming. Atlas has flown customers with as little as 3 hours notice, as long as payment has cleared, the contract is signed and the aircraft is available we can get you flying. If we need to obtain permits bear in mind it will take longer than 24 hours.
Do private jets have bathrooms?
Yes the vast majority of private aircraft do have bathrooms but interior configurations and amenities will vary depending on the type and size. On the smallest very light jets they don't have a bathroom, but on light jets and above they all have bathrooms some even have shower facilities. Use our aircraft comparison tool to see which aircraft have what facilities.
How do I choose what jet to charter?
First of all use our smart flight search tool to get an understanding of pricing and the aircraft available for charter. Once you have requested a flight from our search tool, your dedicated aviation personal manager will choose the 3 best aircraft which are categorised into Atlas Recommends, which is what our aviation experts believe you should book, whereby being the best mix of value, luxury and aircraft type, this is Atlas's aim to remove the guesswork and make the process as seamless and simple as possible. The second choice is a price sensitive approach whereby we focus on finding the cheapest option for your flight. The 3rd option is focused on providing the most luxurious experience with the finest aircraft available on the market, on board gourmet catering, the best private terminals, overall the most lavish experience you can have flying privately.
Can I smoke on a private Jet?
Contrary to popular belief you can still smoke on private jets! However this determined on a case by case basis will depend on the owner of the aircraft you charter through Atlas.
Why is chartering a private jet better than commercial aviation?
Charter flights can fly into smaller regional airports that commercial scheduled airline services can not allow you to closer to your end destination. On a private jet charter you can also choose exactly when you want to fly and who you want to fly with and in these difficult times this is why more people are choosing to fly privately. Relaxation, convenience and time saving are the top priority, and you can choose how you want to spend the duration of your flight, be it working, attending meetings, having dinner or sleeping, without being disturbed by other passengers. Essentially unlimited legroom, ergonomic, cushioned reclining chairs and on certain jets even full-size beds, this ensures that you can really relax, meaning arriving at your destination genuinely refreshed. Another key benefit is that boarding times are virtually non-existent, and you may only need to arrive 15 minutes before the time of your departure.
Is chartering a private jet the same as commercial aviation in terms of price?
No private aviation is more expensive than flying business or first class, due to when you fly on a private jet, you charter an entire jet. When you fly first class, you only charter a seat. Chartering an aircraft is understandably costlier than just a single seat. However, the price per seat is less on a private jet for many routes. Therefore, the price difference operates in your favor when you fill all seats on the private charter. This particularly applies to flights less than 2 hours, where small to mid-sized aircraft can be chartered. If you're flying internationally, you'll need a larger aircraft with a bigger range, which equates to a more expensive charter.
Can I fly with my pets on board?
Yes, travelling with your pet is a great benefit of flying private. You will need to ensure that your pet is microchipped and has had the relevant raccines and tapeworm injections and if traveling into the EU from the UK will require a Pet certificate. Full details can be found here. Ensure that their dog, cat or ferret is vaccinated against rabies – pets must be at least 12 weeks old before they can be vaccinated. Wait 21 days after the primary vaccination before travel. Dogs must be treated against tapeworm 24-120 hours before landing, if they are travelling to a tapeworm free country. Visit their vet to get an animal health certificate (AHC) for their pet, no more than 10 days before travel to the EU.
How many private jets are there?
It is estimated that in 2021 worldwide there are over 18,000 private jets available for charter. The US has over 13,000 thousand with Europe having 3,400 and the rest of the world making up the rest.
How much luggage can I take and can I access this during the flight?
The amount of luggage varies depending on the category and size of aircraft on which you fly. However there is an aircraft to accommodate every amount of luggage that you are taking. The smallest jets can take between 4-5 large suitcases and carry on luggage with the largest being able to take 20 large suitcases and carry on. Some people charter an aircraft just to take their luggage because they have so much.
What food do you get on a private jet?
Catering on a private jet can range from a complimentary bar, snacks sandwiches for short flights on smaller jets, to ful 5* gourmet meals prepared by michelin star chefs. A menu will be presented and any dietary requirements are collected from our boarding team to ensure we can cater for all your needs.
Can i take liquids on a private jet?
Yes, you can take liquids on a private jet, unlike commercial travel you are not restricted to 150ML of liquid you can bring your own bottle of champagne if you wish.
Do I need a passport?
Yes, for all international travel you require a passport, some parts of Europe are part of the Schengen zone which requires you to have a formal piece of identification. We will request your passport on confirmation to confirm identity and to send it to border control. Although there are instances that passports are not directly checked you must have it present with you and can be refused entry without
Can I see my private jet before I fly?
Before you fly you will see interior and exterior images and in some cases videos of the aircraft you fly. It's not common but a pre visit can sometimes be arranged as long as the aircraft is located close to your departure location
How safe is a private jet?
Aircraft are the most over engineered machines in the world. Every system is built with multiple redundancies and pilots are trained to extreme lengths. Every private jet has to be certified to fly before it even enters production and then is restricted to the operators regulations. The private jet industry has an international safety standard which ensures pilots get the correct rest periods and you must always fly with a captain and co-pilot. Not to mention the aircraft is regularly maintained and checked every 50 to 100 flight hours for any technical issues. You are safer in an aircraft with one engine operating only then you are driving to the airport.
How can I find out about empty legs?
Empty legs can be found here on our website (LINK) or by signing up to our tailored empty leg searches.Just get in contact with the team to find out more.
What is aircraft dei-icing and how much does it cost?
Aircraft De-icing is a process that happens to an aircraft when the temperature or weather is very cold or snowing. It prevents ice forming on the aircraft during flight and is extremely essential. The cost of de-icing varies depending on the size and is the only additional extra that cannot be charged prior to departure, however on certain flights you can receive a waiver or insurance, our expert team will always let you know if your flight is likely to required this charge and is mainly common in winter and cold destinations.
Do private jet flights have customs?
If you are travelling on a large aircraft (10 tonnes+) your luggage will be screened prior to departure. When you arrive at the terminal your luggage will be screened and loaded onto the aircraft, so you don't really notice this process. Your passport will be checked by a border control officer on departure and arrival, again this is done in the lounge or in the aircraft to speed up the procedure.
.
Are there any extra charges?
Atlas is a transparent broker. The contract price that we send you at confirmation is an all inclusive price with no hidden fees, we detail clearly whats included and what's not, any additional extras such as chauffeurs or specific types of champagne are all agreed prior to signing the contract so that you get a full itemised breakdown of the cost involved not after.
Can I choose who flys with me?
Yes, if you are the primary charter client you can choose who flies with you. Just send us their passport and credentials and we can add them to the manifest, just be wary at current times with COVID there are restrictions in place for certain countries.
Is there anything I cannot take on a private jet?
As long as it's legal and not hazardous then you can fly with it. And if it is hazardous or too large for the private jet then our cargo team will be able to assist, so just speak to the team and we will find a solution for you.
How many skis fit on a private jet?
You can certainly take a number of skis or snowboards on your private flight, the smallest aircraft in the fleet can take up two sets, with the largest in our fleet taking up to 15. It all depends on the type and size of aircraft you choose, and our aviation advisors will be happy to assist you for your next golfing holiday.
Can I cancel my flight, and will I be charged?
Yes, if you no longer need your flight then the flight can be cancelled. There is a cancellation cost that is different for each flight, so check your contract for the full terms and conditions. Atlas is very fair with cancellations and will try its utmost to charge only the cost that has been incurred and negotiate the best outcome with the aircraft operator.
Can I change my schedule or itinerary?
Yes, If your schedule changes and you can no longer make the date you had requested then we can change the flight date and time to match your next availability. The more notice you give us the more likely the operator will be available to change your dates.
How long before the flight do I need to arrive?
Unlike commercial travel you do not need to arrive hours before departure. We recommend that you arrive between 30-15 minutes prior to your departure, but of course if you want to enjoy that private jet lounge and see the other jets you can arrive a little earlier, essentially it's up to you.
If I'm late will i miss my flight?
No, When you fly you fly to your schedule, if you're running late just inform the Atlas team and we can inform the captain to reschedule your departure slot. Just bear in mind that at some busy airports and during the summer that you may be delayed if you miss your slot because the airport is so busy, but our captains will get you going as fast as possible
You can certainly take a number of golf bags on your private flight, the smallest aircraft in the fleet can take up two sets, with the largest in our fleet taking up to 12. It all depends on the type and size of aircraft you choose, and our aviation advisors will be happy to assist you for your next golfing holiday.